This is a completely new replacement turbo actuator that fits the 2007-2021 6.7 Dodge Cummins and medium duty applications. This is not a reman or a rebuild of an existing unit. With the Variable Geometry Technology (VGT) turbocharger in the '07.5-'21 Ram Turbo Diesel trucks, everything changed when it came to servicing it. To work on it you needed training, expensive tools and you couldn't test the actuator, so as a DIY-er truck owner you were left with replacing the turbo which is expensive. If you have a code that starts with P226 you likely have stuck vanes and this will not fix the issue. We recommend replacing the entire assembly if you have those codes.
City Diesel worked to fix this. Step one was to develop an actuator tester that anyone could use. Shortly after they released it, more affordable rebuilt turbochargers started showing up. However, there was still a problem because the actuator has to be calibrated to the turbocharger and you were not able to simply replace an actuator. This means you either have to pay a fee to get the actuator calibrated at a shop that has the correct equipment (average price $200) or buy the entire turbocharger even if the actuator was the only problem.
The cost-effective solution: the creation of a new actuator and gear housing. You replace all the electronics, including the circuit board, motor, harness adapter and a new gear box. There is no calibration required and no complicated installation. Again, what this means to you is that you have a viable, cost-effective option for replacing your actuator when you have a problem.
Cost effective solution - no need to replace entire turbo. No need for expensive tools or a trip to the dealership calibration. It wipes the vanes/self-testing on every key cycle, preventing soot and carbon buildup. The actuator motor has almost twice the torque: This makes it more difficult for the vanes to freeze up and gives you faster throttle response. The actuator was designed from the beginning to work well with EFI-live aftermarket tuners. Replacement actuator, gear housing, gaskets and wiring adapter included. Adapter cable making it a universal fit for all 6.7 turbos with a smart actuator.
If you have a P226C or P226B code do not replace the actuator without carefully confirming your turbocharger is good. These codes more commonly indicate a failed/stuck turbo vanes. 2 year no hassle warranty. If the problem is our fault or we could have prevented it we will warranty it. Coolant in the actuator is not covered by warranty.
Checking the Vanes:
It is important to check the vanes before installing the actuator. A new actuator cannot fix your turbo for you and replacing the actuator is not a substitute for replacing the turbo if your turbo has a problem. Installing a new actuator on a bad turbo can kill the actuator so its important not to skip this. To check the vanes you should move the gear from one end to the other. At each extreme end you should hear a nice metallic clunk. The movement should be nice and smooth both directions with no tight spots. The gear will have some friction but it should be easy to move with your finger fully extended pushing on the vanes with the side of the finger. You should only be using the side one finger and no thumb. Its important to note that a small problem when not at temperature can indicate completely locking up and binding when at temperature. You should test the vanes with the gear in the neutral position (where it naturally rests) as well as pushing the gear towards the turbo and pulling the gear towards you while testing. Remember to go nice and smooth the object is not to slam it but to make sure it is nice and smooth. If that checks out you need to push it to both extreme ends of travel with as much force as you can generate with your hand. If after doing that its more difficult to move off of that stop you likely need a turbo. If you have any questions about if what you are seeing is correct please email or call us at tech@citydiesel.net or 800-950-2489.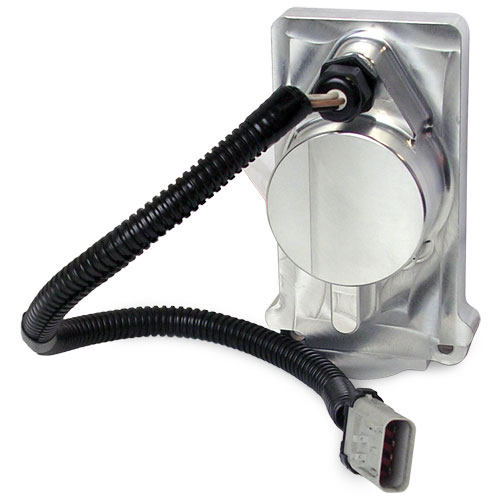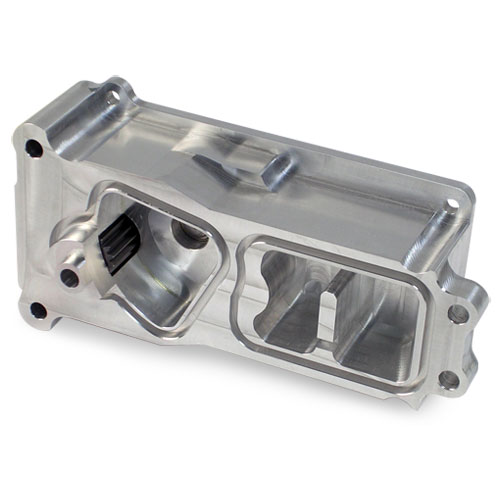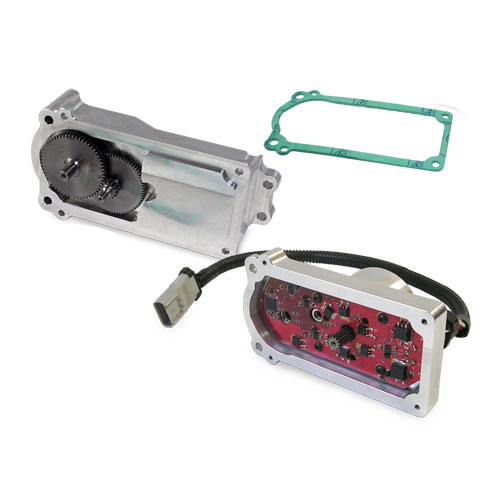 *This is an OEM replacement part not intended as a performance or add-on part. However we do not have a EO number for this part so it may not be CARB compliant.